There are plenty of other sequels that made Assassin's Creed II a success. largely success. Whether it's the result of not reaching the full potential of the project, or the introduction of issues that weren't in the original, these games are as disappointing as they are fun. Remnant II, the sequel to the unexpectedly good Remnant: From the Ashes, is also his one of those titles. It builds on his original PS4 with more mechanics and deeper systems, but the scope makes navigation and knowing what to do next more difficult than it needs to be. Gunfire Games has an improved sequel, but I can't help but wonder what would have happened.
The game's greatest strength and weakness is its commitment to delivering a randomized, procedurally-generated FromSoftware gun experience. As with the first game, almost all elements of Remnant II are randomly determined. Two players can encounter completely different worlds, complete different objectives within them, and face different boss battles and enemies. Starting a new game essentially hands you his own campaign his seed. If you don't like the route to completion passed, you can reroll it into different variations.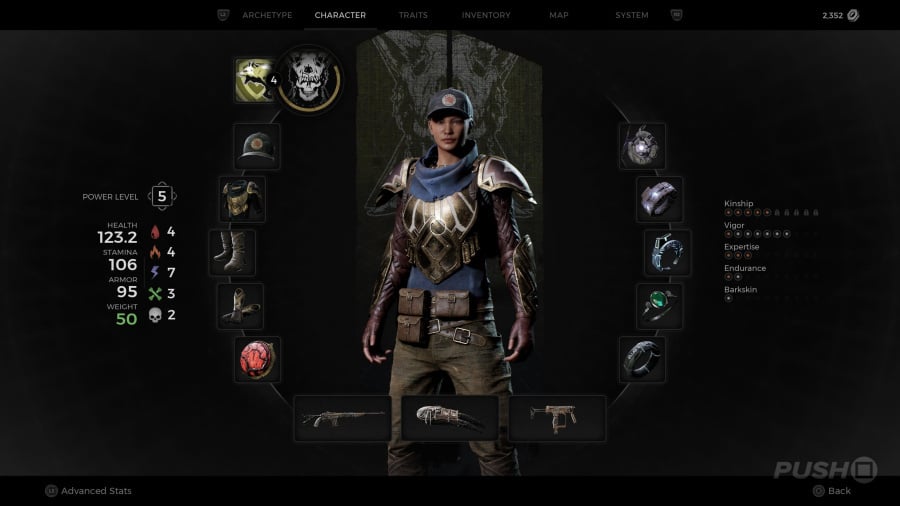 The term procedural generation makes a lot of people uncomfortable, but the way Gunfire Games handles it is, in some ways, admirable. It could even be argued that Remnant II comes with multiple different campaigns at launch. Replay value is certainly a strong suit of experience. Even randomizing the developer-constructed story, its characters, and all the locations can lead to replaying the campaign over and over again. Especially when you factor in the different character classes and the builds you can create around them.
However, where this randomized structure negatively impacts is the story and user interface that tie the whole experience together. With some faces from the first game returning, no matter how wild the campaign seed gets, the 13th Ward hub his area and its vendors are the same for everyone. From there, you'll use the World Stone to visit otherworldly locations, depending on your luck. It's overrun with monsters and only you, or yourself and up to two friends in online co-op, can complete the mission.
However, these story beats are rarely particularly interesting. It doesn't take long for the story to fall by the wayside once you press a button to cut through boring dialogue and get back to the action. So no matter how many times you roll the campaign dice for a series of interesting events, the procedural generation of the plot doesn't really work. Because there doesn't seem to be anything appealing there to begin with.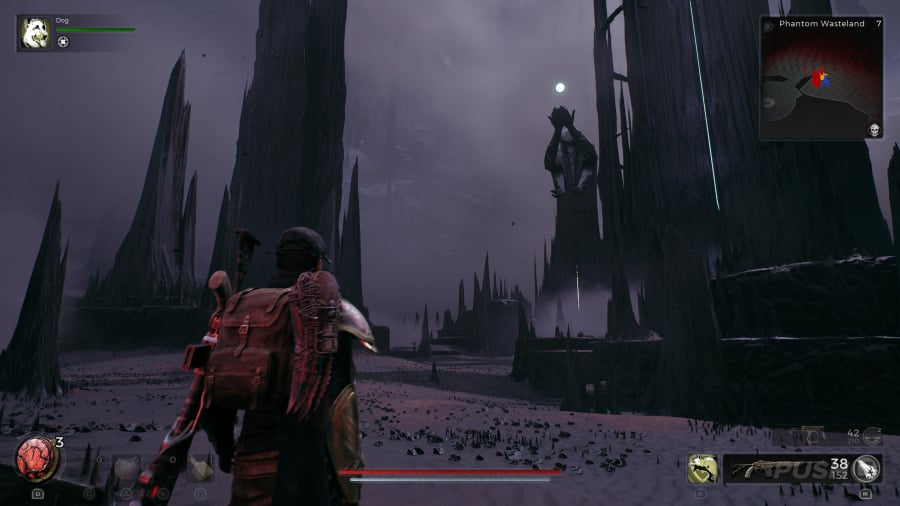 The most frustrating element, however, is the no-intervention approach the game takes in guiding you through its randomized world and mechanics. Overall his UI feels sorely lacking, including a map that can be confusing and notifications for hubs his area that come and go as reliably as the environment beyond the Worldstone.
The map uses a fog warfare-style system where only places you've been to are filled, with icons marking the general direction of your main objectives above the gates at the edge of each area. The annoyance comes from the fact that these objective labels are a bit picky and don't always alert you to the fact that you've gone the wrong way or explored the realm of options. The main roads are formed so naturally in this game that you don't even need a map to get around and it doesn't have the elegance of Dark Souls where you waste time thinking you're heading in the right direction.
This non-intuitive approach has also been extended to Ward 13's hub area, where random NPCs and important vendors are treated the same. It's impossible to tell who is who without having a long conversation with them. Again he UI should be more helpful. Occasionally, the game will alert you of weapon upgrades you can craft. This may not be the case. This makes returning to home base an unnecessary hassle. It's almost like you stumble upon new mechanics and features by chance, rather than the game intelligently introduces them as needed.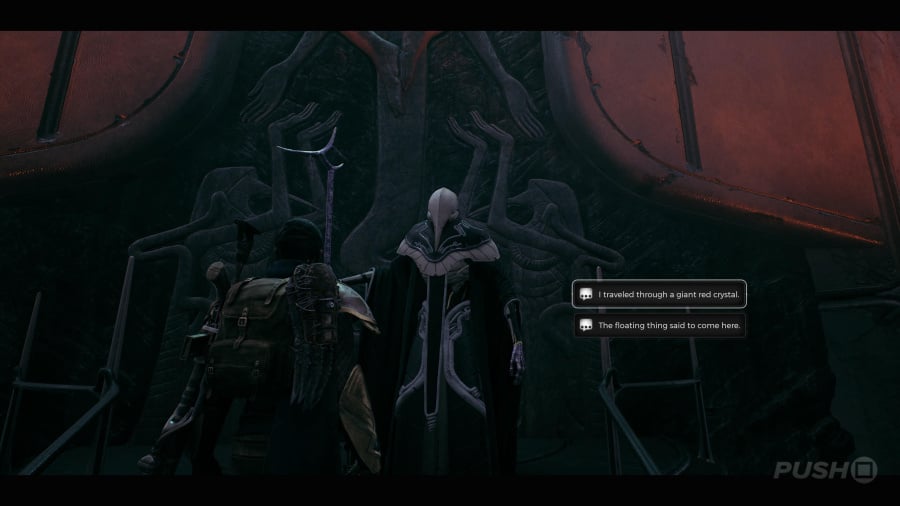 However, there is something to be said for the fact that these flaws are almost completely forgotten in the moment-to-moment gameplay heat. A third-person shooter with satisfying firefights, it's an addictive game that encourages you to engage groups of enemies that don't even pose a threat. The PS5's enemy lock-on feature is nice, and combatant down speeds are fast, making switching between combatants mid-fight rewarding.
Structurally, you will have to defeat enemies, collect items, and solve puzzles within various large worlds to complete objectives that usually end with a boss fight. Remnant II invites comparisons to the likes of Bloodborne, but it doesn't borrow all the mechanics that make FromSoftware games so original.
Regular enemies won't have much trouble unless they attack all at once. And then you lose nothing when you die. All items and currency remain with you, just teleport to the last checkpoint you interacted with. Doing so will revive all defeated enemies.
The hard part is boss encounters, some of which are more than just pressing R2 to shoot bullets. There are some very original battles within Remnant II, from bosses hiding among other enemies to threats that destroy the labyrinthine arena and surrounding ground. His one of the highlights of the title is an encounter that should be looked forward to rather than terrified. The sight of the foggy door shining ahead excites you.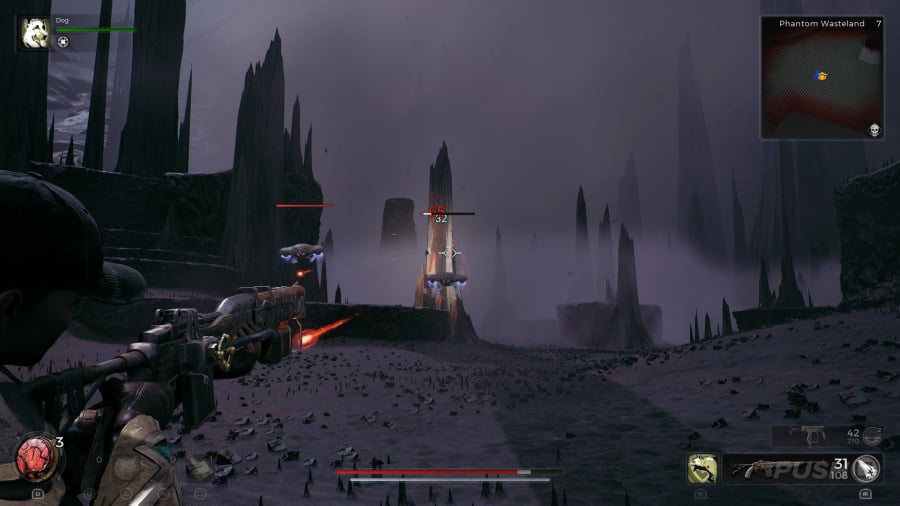 Due to the procedural nature of the game, you never know what's on the other side. This gives you even more fuel to experiment with the different classes on offer. Called archetypes in the game, he can start with four: Challenger, Handler, Hunter, and Medic. Later, you can unlock secondary classes and get all the abilities and advantages of two different playstyles. However, these selections only mark the beginning of the build. Combining the new weapons and armor with the trait system will give you the ability to customize your character in many different ways.
Your choices come into play when you team up with friends for online co-op action. You can use different skills to create damaging combos and synergize as a group. At least on PS5, the broken invite system and confusing matchmaking options make it a bit of a pain to get your team together at launch. However, we expect these issues to be resolved soon.
Additionally, the PS5 version lacks support for DualSense controllers. Shooting remains satisfying throughout, but doesn't go a step beyond the standard rumble and trigger features. Adaptive triggers are not utilized at all.
It's a bit of an unfortunate omission, especially considering the game is only available on current-gen consoles, but the good news is that the default performance mode is basically locked to a smooth 60 frames per second. Both have options to improve visuals or free up frame rate entirely, but the middle ground seems to be the best choice for a flat sailing experience.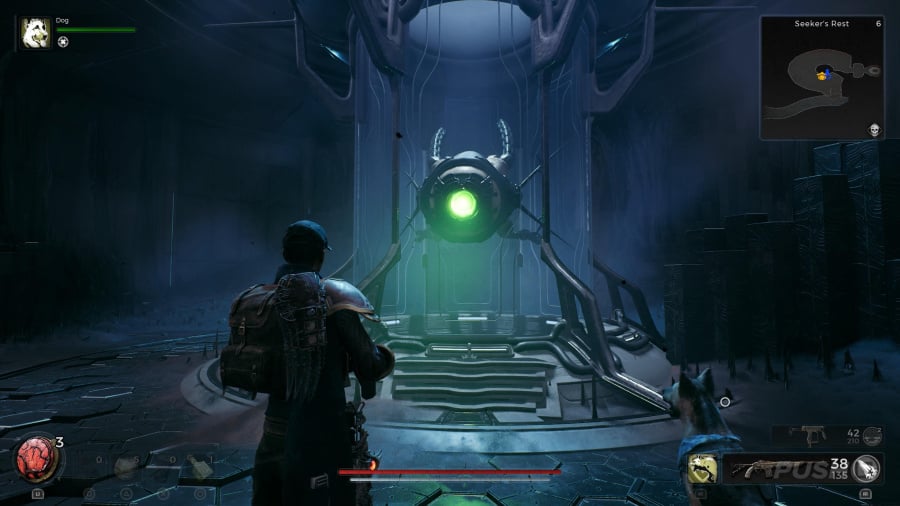 The only kicker is that Remnant II doesn't boast the best visuals. Despite running on some form of Unreal Engine 5, the PS5 title looks dated compared to other titles due to a lot of muddy texture work and low quality character models. Some environments have a wide range and are beautiful from a distance, but the closer you get, the more last-gen feel you get.
Conclusion
Remnant II is better than its predecessor in basically every conceivable way, but with more focus on procedural generation comes some baggage. Navigation is more difficult than it needs to be, and the UI still has a lot to improve. But an action addict, Remnant II is a wonderfully satisfying shooter that allows for a variety of team compositions through deep character customization. Join a few friends and enjoy online co-op. Then you might find yourself in a whole new fascination.